External resources
The WCB Prevention Rebate Program reduces the risk of workplace injury and illness by recognizing eligible employers who have developed meaningful workplace health and safety programs:
Regardless of your role in your organization, everyone is a safety leader. Check out this SAFE Work Manitoba video for more information.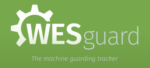 WESguard is a web application to help workplaces identify, track and improve the safety of their machines. Through our partnership with Workplace Engineering Solutions, Made Safe members are eligible for one month free when they purchase a 12-month subscription. Visit www.wesguard.ca/freetrial for details
Safety awards
As the industry-based safety association for manufacturing, Made Safe is pleased to present the Manufacturing Safety Excellence Award. This award is presented annually to a company who has demonstrated leadership in three key areas: a comprehensive, formal safety program; a strong, uniform safety culture in all areas of the organization and a demonstrated track record of safety success. Nominations can be submitted year-round to info@madesafe.ca or online at madesafe.ca. Recipients are presented with the award as THE SAFETY's gala awards celebration.
Made Safe blog
Made Safe is your go-to-source for manufacturing sector safety news, updates and articles. Our team of industry experts provide relevant and thoughtful insights into key safety issues facing manufacturers today. From hot topics like prescription drugs in the workplace to helpful tips, expert guidance on safety legislation and more; Made Safe has you covered.
For more Manitoba manufacturing safety news, visit the Made Safe press room
Made Safe Manufacturing Forum December 2018 Presentations
SAFE Work Manitoba Update
AXIS Lifting Equipment Presentation
WCB Rate Setting Presentation
Made Safe & Workplace Engineering Solutions Webinar on Gap Analysis Audit
Want to learn more about the benefits of being SAFE Work Certified by Made Safe? Check out this webinar presented by Made Safe and Workplace Engineering Solutions