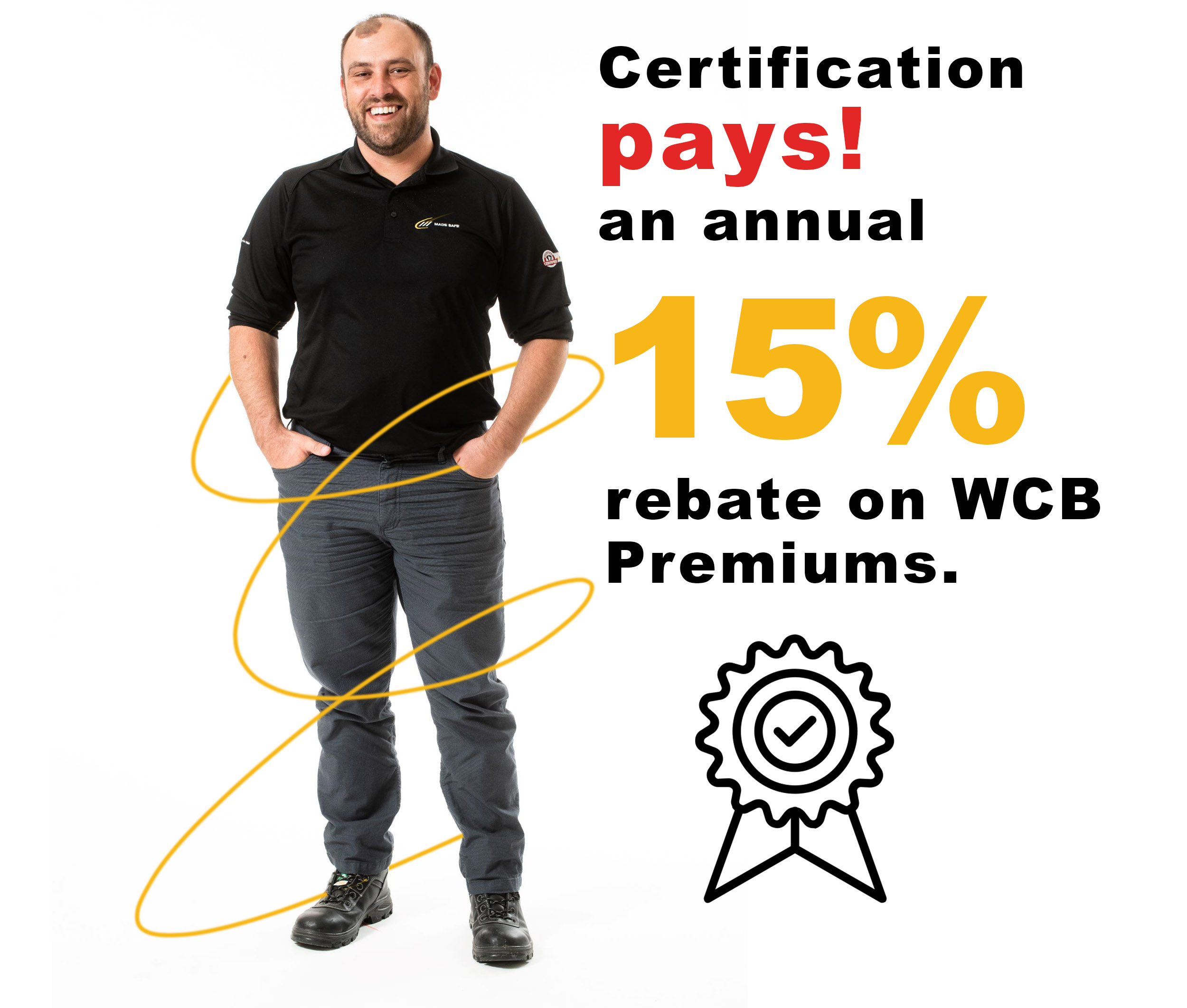 What exactly is certification?
SAFE Work Certified by Made Safe is Manitoba's safety and health certification standard for manufacturers. By seeking certification, our team will help you create a safer workplace and earn financial rewards for taking steps to prevent workplace injuries and illnesses.
What are the benefits?
Upon certification, Made Safe members become eligible for a 15 per cent rebate on their WCB premiums. In addition to the WCB reduction, benefits of certification include:
Safer and healthier workplaces
Better control of workplace hazards
Reductions in workplace injuries and illnesses
Improved employee engagement and productivity
Greater confidence in compliance and legislative requirements
Potential long-term reduction in WCB premiums
Why is this important?
Manitoba companies that participate in an industry-based safety association have up to 70 per cent fewer lost-time injuries. But that's only half the story. Important advantages of a SAFE Work certified workplace include:
Reduction of legal risk, associated costs, (and administrative burden)
Improved operational effectiveness
Vendor preference, and other business KPI's
Increased employee satisfaction and retention
Again, companies that pursue safety certification status are eligible for a 15 per cent discount on their WCB fees. In the first three years alone, 161 safety certified manufacturers received nearly $2M in rebates against their WCB premiums. The average SAFE Work certified rebate check exceeded $10,000. Safety sells itself.
Why Made Safe?
An initiative of CME Manitoba, Made Safe is a non-profit safety association dedicated to the prevention of injuries in the manufacturing sector. As the manufacturing sector certifying partner for SAFE Work Certified, Made Safe is supported by SAFE Work Manitoba. Learn more about Made Safe.
So, why choose Made Safe? We are:
Designed specifically for the needs of the manufacturing work environment
Staffed by safety professionals with extensive industry experience
The most prominent source in Manitoba for manufacturing resources, training and events
Guided by an industry-led safety council
Made by manufacturers, for manufacturers
Our safety trainers and advisors have a combined 150 years of direct manufacturing industry experience and are ready and able to provide training, advice, coaching, assistance with improvement orders, research and advice on standards and so much more!
How does it work?
Made Safe works with member companies to assess their readiness, provide support and help members achieve certification, which includes both the standard guidelines for SAFE Work Manitoba certification as well as the manufacturing-specific, Element N.