Isocyanates Workshop - The Problem in Paint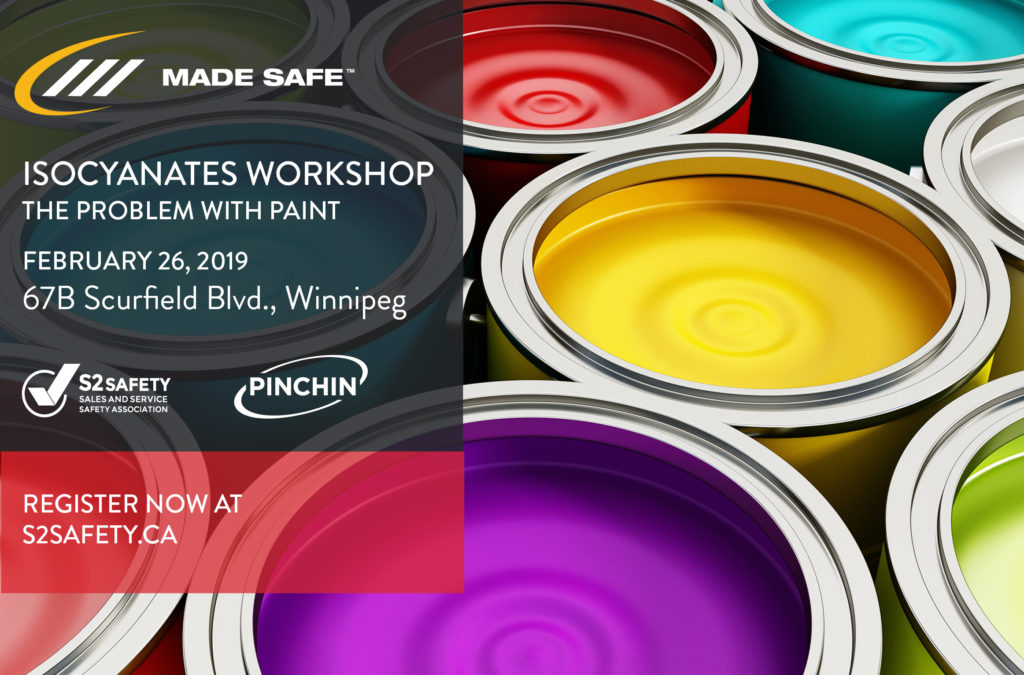 What's all the fuss about isocyanates? What are the hazards, and why are government officers focusing on this topic?
S2 Safety and Made Safe will be hosting a workshop facilitated by Pinchin Ltd. regarding isocyanates and how to equip your business to be safe and compliant.
When: February 26, 2019
Time: 9 a.m. – 11 a.m.
Where: 67B Scurfield Blvd.
more information