What to Expect When You're Inspecting: Overhead Crane Inspection Cycle
What to Expect When You're Inspecting: Overhead Crane Inspection Cycle
Posted on August 31, 2022
Written by Nathan Rasmussen, Safety Advisor – Made Safe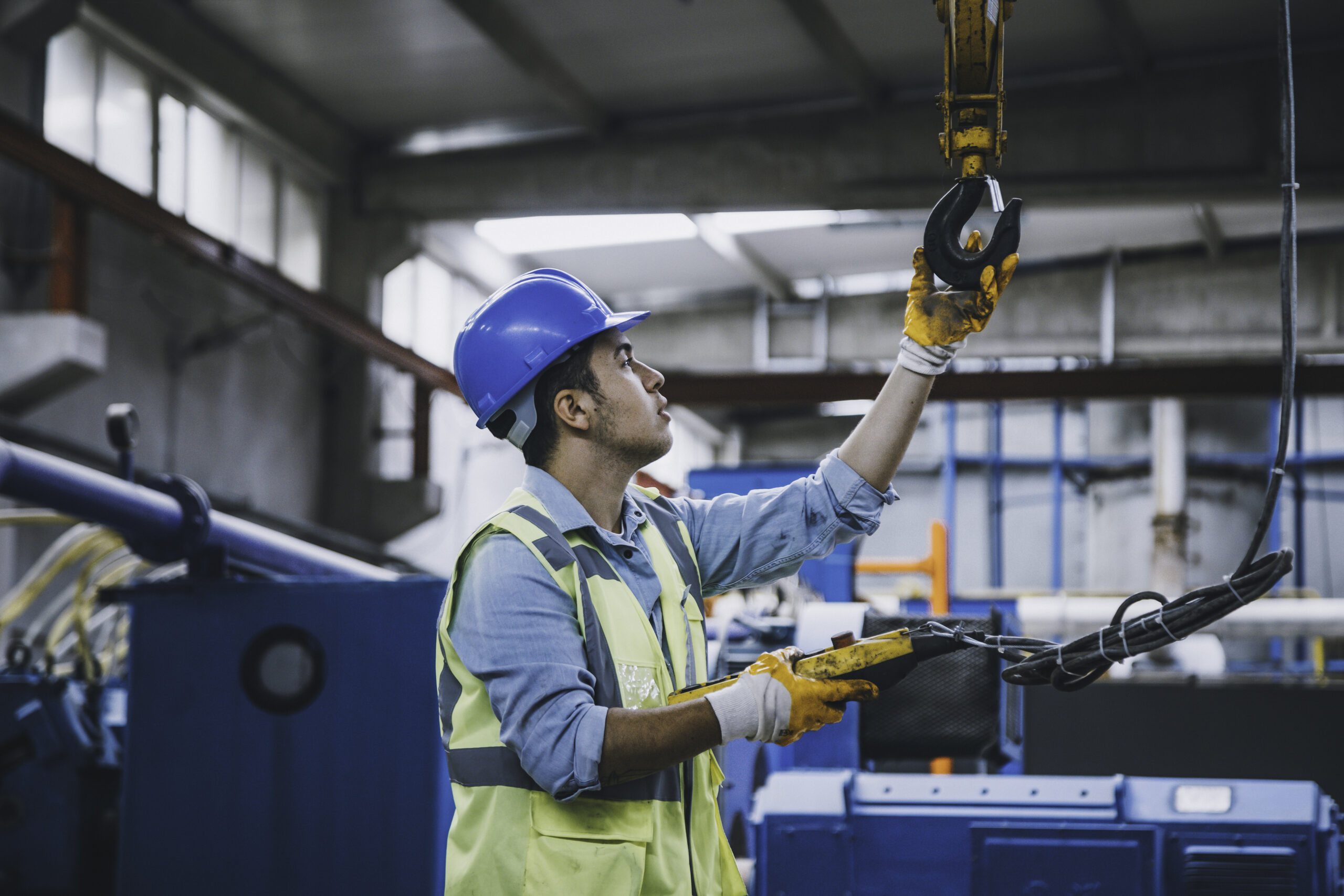 "What do you mean my annual crane inspection needs to get done more than once per year?!?!?!?"
It's true – you may have to perform an annual inspection more than once per year. You may have to overload your crane as part of the inspection. You may need to look for microscopic cracks in the engineered structure that supports the hoist. You may need to "eyeball" your hoist cable, or you may need to go full Fast & Furious and test your crane brakes at full speed with the entire rated load!
But – how would you know what tests and what inspections you need to have done and at what frequency? Who is allowed or recognized as a crane inspector?
The short answer is that you're going to need to get in touch with a professional crane inspector to help you navigate the details of creating a crane inspection program. But to give you the ins and outs of crane inspection particulars, lets discuss the basics of crane inspection.
To start, we're going to talk about your "Frequent" and "Periodic" inspections. These are different than a "Pre-Shift Inspection" that a trained crane operator would perform. That inspection is referred to as a "Functional Check" in the CSA Standard B167-16 and won't be discussed here.
"FREQUENT" INSPECTION
The "Frequent" inspection looks at all operational functions of the crane, leaks from either hydraulic or air powered systems of the crane, deformation, wear or cracking in the hooks, and surveying any safety latches. An examination of the wire rope or load chains, function labels and stickers on the operator controls, and a functional test of the limit switches and brakes.
How does this differ from a "Functional Check" you ask? Well, first and foremost the "Frequent Inspection" is performed by a "qualified person" rather than the crane operator. In this case, that means a professional crane inspector, maintenance professional, or other person who meets the threshold of "competent" to inspect cranes in CSA B167-16. Secondly, the qualified person is looking more closely at the components being inspected, in some case by being on the crane rather than performing the inspection from the ground.
"PERIODIC" INSPECTION
The "Periodic inspection" goes even deeper into the inner workings of the crane than the "Frequent inspection" does. Deformed, cracked, or corroded components throughout the crane's mechanical pieces. Cracked welds, distortion of the sheeves, warping, glazing, pitting and distorted parts. The exhaustive list is located at section 6.5.2.1 of the CSA Standard.
Perhaps even more important is the definition of who is qualified to perform this inspection! At minimum, the periodic crane inspector must have either a recognized trade qualification as an electrician or millwright, or an equivalent qualification with the skills and knowledge needed and has been approved by an "appropriate authority", such as the Canadian Welding Bureau. In addition, they must have 8000 hours of crane experience working on maintenance, repair, or manufacturing of cranes or be under the direct or indirect supervision of a qualified crane inspector or engineer. Indirect supervisor of an inspector requires some extra steps, so discuss with your inspection organization how they manage that.
CLASSIFICATIONS
Now that we have the Who and the What of the inspection, let's go over the How Often, and to start that off we need to examine the "Duty Cycle" of your crane and determine what class it falls into. There are six classes referenced in CSA B167-16, Infrequent, light, moderate, heavy, severe, and continuous severe: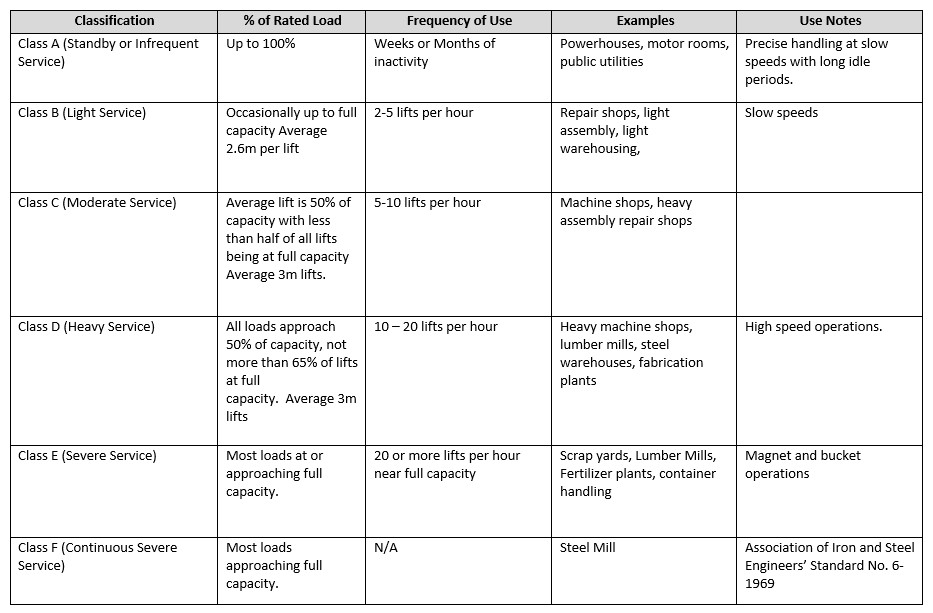 Understanding the classification of your crane, will allow you to select the appropriate inspection frequency:

For more questions about inspections and how Made Safe can help, email us at info@madesafe.ca