The Business Case for Safety Certification
The Business Case for Safety Certification
Posted on September 7, 2021
Many manufacturers are proud of their in-house safety programs. While a rebate of up to 15 per cent on WCB premiums is certainly an incentive, some question whether pursuing certification is worth the investment.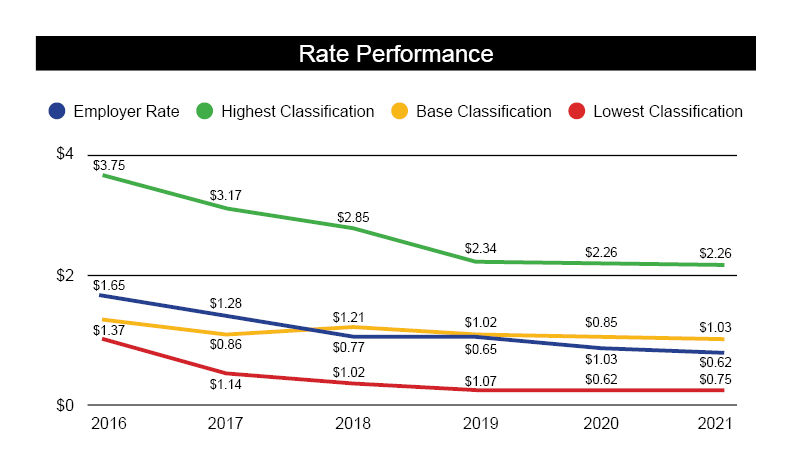 As the above chart shows, the benefits of certification are extensive and the financial results can drive multi-year payoffs; a business case that resonates from the frontline safety professional to the C-Suite at the top of the organization. Agricultural equipment manufacturing, WCB Classification Code 31010, plays an important role in Manitoba's economy. One of the province's larger manufacturers – Monarch Industries – was among the first companies to be certified in October 2017 and has since completed a full certification cycle as of fall 2020.
Year over year, the company has seen a reduction in their WCB premium rate, which dropped from $1.28 to $0.75 over the certification period. What's more, in each of the three years, the company received reimbursements in the 25K-50K rebate band – proof positive that safety pays. The company has also seen a significant improvement in their performance relative to other companies in their WCB code.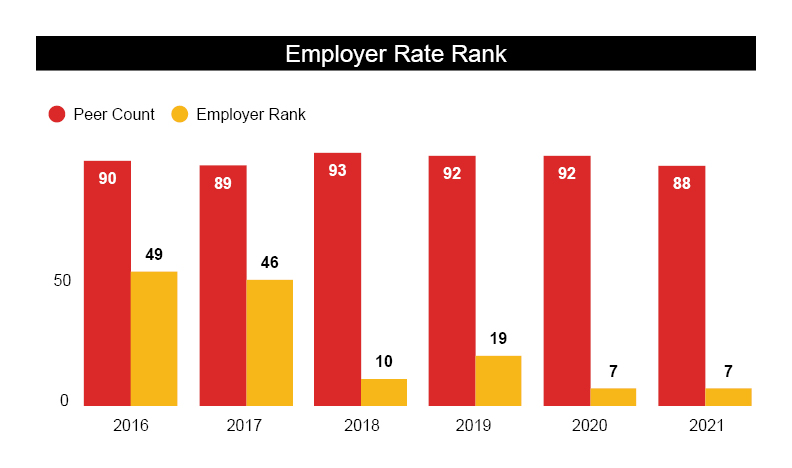 As shown above, in 2017 the manufacturer rated 46 out of 89 companies. By 2021, Monarch had climbed to seventh place. Saving you time and money and freeing up your team to do what they do best is where an industry-based safety association like Made Safe comes in. Led by a board of manufacturers themselves as an initiative of Canadian Manufacturers and Exporters (CME), you can count on the Made Safe team.
Our safety trainers and advisors have a combined 150 years of direct manufacturing industry experience and are ready and able to provide training, advice, coaching, assistance with improvement orders, research and advice on standards and so much more!