SAFE Work Certified by Made Safe: Loewen Windows shares their story
SAFE Work Certified by Made Safe: Loewen Windows shares their story
Posted on February 28, 2018
As the manufacturing sector partner for SAFE Work Manitoba Certified, Made Safe works with members to assess their readiness, provide support and help companies achieve certification. The process is modelled on internationally-recognized best practices and has demonstrated positive outcomes for individual companies and the industry overall. Certified manufacturers have safer and healthier workplaces, better control of workplace hazards, fewer injuries and illnesses, more engaged and productive employees; as well as a significant rebate on their WCB premiums.
As the SAFE Work Certified by Made Safe process gains traction, we wanted to showcase just a few of the manufacturers leading the way. It's our hope that telling their stories and sharing the lessons they learned during the certification process will help pave the path for other manufacturers moving forward.
LOEWEN WINDOWS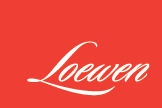 Loewen Windows is the first manufacturer in the 31403 rate code (window and door manufacturing) to achieve certification. This is their story:
Founded in 1905, Loewen Windows has developed a reputation for inspirational products, design leadership and custom capability. Loewen is a manufacturer of wood windows and doors designed and built for premium residential new construction or renovation/restoration construction.
Q: What should readers of this blog post know about your company vision and culture?
A: At Loewen we foster a safe, positive environment and encourage innovation, growth and teamwork through a foundation of open communication and respect. We have a culture where diversity is valued and where everyone has the opportunity to make a difference. We support our employees and their careers by providing valuable tools, education and development opportunities that allow them to grow and succeed with us. Together, we share a passion for design, precision craftsmanship and relationships as we pursue our vision to be the world's leading supplier of luxury windows and doors.
Q: We've found there are common concerns which manufacturers identify as barriers to overcome before they can make the commitment to pursue certification. What barriers did you need to address internally? And how did you overcome those hurdles?
We were already doing much of what was needed to achieve certification; however, a couple of barriers that we had to overcome were developing a contractor program and fine-tuning our formal documentation processes in some areas. We didn't have a contractor policy in place, therefore focused on creating one. We also developed solid procedures and processes to ensure that it was both practiced and sustainable. As you can imagine, this was a huge job. Our facilities team worked very hard and came up with a very good program. Documentation was another area of focus. In many situations, we were doing what was needed but we found there was still room for improvement. We reviewed our processes and implemented procedures to ensure that all documentation was clear and concise and the process was easily sustainable. This was a huge endeavor and in the spirit of continuous improvement we will continue to find new ways to improve and make it easier, however, it is now robust enough to pass SAFE Work Certification.
Q: One of the more frequent manufacturer concerns we hear is 'I don't know how to get started – the process is overwhelming / intimidating.' Did you face this same issue?
Getting started is truly the hardest part. We would recommend attending the Made Safe Internal Auditor Training if you're struggling to decide if you are ready. First, you should identify who your internal auditors will be and register for the Internal Auditor training through Made Safe. Following this training, your auditor team will perform a sample audit which will clearly outline any gaps you should focus on as well as identify your strong points. We did this closer to the end of our certification process, however, would strongly recommend doing it first. One of our lessons learned was that addressing the gaps and then having the gap analysis done would have been a better option.
Q: Another frequent concern is 'I would have a hard time making the business case for our senior management / decision makers.' Was that an issue for Loewen?
Most of the certification requirements are also legal requirements found in the Manitoba Workplace Safety and Health Act and Regulation. The certification program helps to clarify what gaps may exist. We had support from management and our executive team from the beginning. They are very focused on workplace safety and understood the benefits to achieving certification.
Q: We also often hear 'I'm just too busy to take on another project, despite the benefits of certification'. Did this impact your decision to pursue cortication?
It was very hard to balance regular projects with what was needed for certification. In the end, SAFE Work Certification by Made Safe needed to be priority and management support was critical. It helped that we accomplished what was needed for certification by incorporating other projects into the certification process. Also, we found that many of the areas we needed assistance with, such as various training and Train the Trainer programs, were provided by Made Safe. Our anticipated cost was higher than what we actually incurred. We were pleasantly surprised that many costs, (much of the training, train the trainer courses and auditing) were provided through Made Safe at no additional cost to us. In fact, with the exception of the labour, the cost to complete what was needed to achieve certification was minimal.
Q: Did you learn any safety or business lessons throughout the process that might help others make the decision to become certified?
A: Some of our day-to-day challenges have eased or been eliminated since we became certified. Having the tools readily available to train new employees and leaders has been very helpful. One big take away was in regard to risk assessment. We had been completing risk assessments prior to implementing a corrective action repairs to resolve the safety issue which assisted in helping our maintenance team prioritize this work. What we didn't do was systematically reassess the corrective action repairs when they were completed as a way to follow up. We've now adapted post- corrective action repair reviews as a common practice, which has made the whole repair process improved and complete.
Q: What would you say is the biggest benefit of certification so far (or that you can see on the horizon)?
A: Since starting on this journey last year, we've decreased our lost time by 60 per cent and our reportable injuries by approximately 50 per cent. The safety culture at Loewen has also changed and the feeling that safety comes first is even more apparent. There was a heightened awareness and understanding on why we have focused our attention on safety projects in the past, and a commitment to why we need to continue now having been through the audit and achieving the certification requirements.
Q: How has your membership with Made Safe helped your organization?
A: The support and assistance we received with training opportunities, sample policies and other documentation provided by Made Safe has been amazing. The Made Safe team have been fantastic to work with and very supportive with assisting the South East Manitoba Safety Group. I highly recommend using their knowledge to help you to make your safety program be all it can be.