Safety culture
Posted on October 4, 2017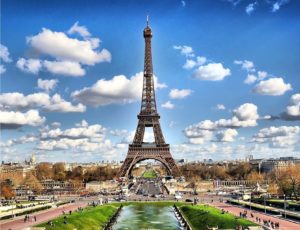 By Doug Metzger, Safety Advisor
Culture is something that as humans, we crave to experience. We'll spend thousands of dollars to travel to destinations around the world to experience different cultures. We want to immerse ourselves in the shared attitudes, values, beliefs and social norms of a different group of people.
As we jet set around the world to take in different foods, fashions and cultures; we spend countless hours preparing for all possible problems – everything from a medical emergency abroad to what to do if you lose your credit card. Speaking from experience (my wife) – we give a great deal of thought to what clothing to pack. From nights on the town to walks on the exotic beach and everything in between – the preparation is comprehensive.
And after we return form our trips happy and loaded with pictures, souvenirs and that beautifully tanned skin (and even after the credit card bill comes in), we say it was so worth it!
But once it's time to return to work and share our stories with our co-workers, it's amazing to me that we suddenly forget about planning what we're going to do once we get there. We tend to give little or no thought to one of the most important cultures that can have the greatest impact on our lives: workplace safety culture.
Make no mistake – safety is as much a culture as anything exotic you'd experience on vacation. We share values, behaviours, norms and attitudes about what's okay and what isn't in the workplace when it comes to health and safety. From written policies to the unwritten norms – safety is a culture that shapes the fundamental way we do our jobs, every day.
If we were as diligent about preparing for our safety in the workplace as we are for travelling, we could drastically reduce workplace incidents as well as aid in our company's profitability. Developing this type of culture in our workplaces can be slow at first, but as with world travel, can be very rewarding.
Made Safe's Adult Learning, Safety Essentials for Leaders, and Workplace Safety & Health Committee courses provide a number of excellent tools and resources to help companies, leaders and committees develop and maintain a safety culture.
By paying attention to our safety culture, we can ensure we will be healthy enough to enjoy the other cultures that we crave to experience. To learn more about how Made Safe can help you establish, or shift your safety culture (or hey, even to see pictures from my latest vacation!) contact me today.