Safety lessons for executives from Elon Musk's email to Tesla employees
Safety lessons for executives from Elon Musk's email to Tesla employees
Posted on June 27, 2017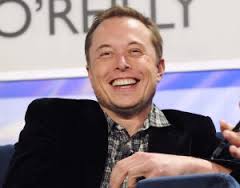 By Neal Curry, Executive Director
With the recent addition of the light metals group to Made Safe's membership – a broad mix of Manitoba manufacturers that make everything from steel fences to HVAC systems, to environmental control chambers and vehicle protection– our industry representation is now more than 650 members strong. More and more executives are embracing the safety movement; beyond the business case, from the C-suite to the shop floor.
Recently, I came across an email from Elon Musk, CEO of Tesla and SpaceX, which has been making the rounds on social media. In it, Musk addresses higher than average injury rates at Tesla's California plants as demand for its electric cars skyrockets. Musk insists, however, that safety is the number one priority at Tesla. He claims that recent actions, like the company's hiring of thousands of employees to create a third shift and reduce excess overtime, have made a major impact in lowering the injury rate.[1] Here's part of the email, as reported by news site Electrek:
No words can express how much I care about your safety and wellbeing. It breaks my heart when someone is injured building cars and trying their best to make Tesla successful.
Going forward, I've asked that every injury be reported directly to me, without exception. I'm meeting with the safety team every week and would like to meet every injured person as soon as they are well, so that I can understand from them exactly what we need to do to make it better. I will then go down to the production line and perform the same task that they perform.
This is what all managers at Tesla should do as a matter of course. At Tesla, we lead from the front line, not from some safe and comfortable ivory tower. Managers must always put their team's safety above their own.
In just three short paragraphs, Musk captures valuable best practices for managers and leaders; especially those in a manufacturing work environment:
Go to Gemba
Manitoba manufacturers have long embraced LEAN principles. In practice, going to Gemba means walking the shop floor to 'go see, ask why and show respect.' In person observation is core LEAN tool, and observing where the work is being done (rather than talking about it around a boardroom table) allows leaders to interact with people and processes in the spirit of understanding and changing for the better.
Create a channel to the top
Musk's ask that every injury be reported directly to him, without exception, goes a long way to making sure that organizational safety policies move beyond philosophy and into practice. By creating a chain of accountability that goes straight to the top, Musk has signaled that Tesla's vision, values and mission are more than just words on the wall and are in fact, the real-world values that guide the organization.
Have your employees' backs. Safely.
It's easy to agree that the price of a workplace injury or fatality is too high, no matters what the circumstances. But in the course of our daily operations, it often only takes one supervisor to convince front-line workers to ignore a policy here, a regulation there – presumably in the interest of efficiency or costs. These shortcuts are always ill-advised but workers often feel torn between pleasing the supervisor who holds a great deal of control over their work environment, or listening to their gut. When you let your people know that you've got their backs, not only do you signal to your managers that safety comes first, you provide front-line employees with the confidence to follow through on your safety mandate.
While Musk's commitment to personally perform any job on the factory floor won't work for every manufacturer, we can each take away personal insights from his actions. If you're looking for executive-level safety supports, I encourage you to pick up the phone or email me at neal.curry@madesafe.ca today. Made Safe's team of safety experts are trained to provide support to all levels of the organization – from the top down and bottom up.
More reading: https://www.inc.com/justin-bariso/elon-musk-sent-an-extraordinary-email-to-employees-and-taught-a-major-lesson-in.html
[1] https://www.inc.com/justin-bariso/elon-musk-sent-an-extraordinary-email-to-employees-and-taught-a-major-lesson-in.html