Working with the reluctantly safe
Working with the reluctantly safe
Posted on December 6, 2016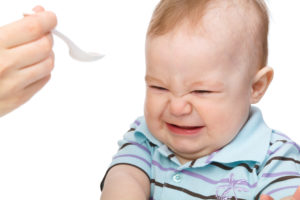 By Neal Curry
In the course of providing safety services for hundreds, if not thousands of companies; I've seen the good, the bad and the ugly. For the most part, the companies we engage with are the former. From a human perspective, they firmly believe that the health and safety of their employees is a primary responsibility – a trust to be fulfilled. Moreover, from a financial perspective, employers realize that when workers are injured or become ill there are substantial costs to the company that easily be avoided by following simple and standard best industry best practices.
On the other hand, I've had the occasion to visit a few workplaces where safety ranked somewhere behind 'afterthought' and 'never thought'. And sadly, it's in these organizations that we most often see the greatest turnaround and adoption of best practices. Sad? Because often it's the all too predictable result of a serious but avoidable accident or injury.
In fact, these eye-opening incidents are so tragic, yet so effective, we wish there was a way to walk employees and management through a simulation – without gut-wrenching, life-altering impact of the real thing. Much of our programming is in fact so designed – to push, cajole, remind, persuade and encourage manufacturers to avoid a tragedy lurking around the corner.
Advice for safety professionals
So what steps can you take as a safety professional should you find yourself in an organization that disparages safety as a 'have to' rather than embracing the philosophy as a 'must do'?
First: If the company doesn't see safety as a priority because it's the right thing to do; try making the business case. The ROI on safety is powerful. Made Safe can help with impactful case studies, facts and figures that will help you make a strong and clear argument.
Second: Are you certain your company is aware of their legal and regulatory obligations? Many business owners are surprised to find they can be held personally liable for a failure to take safety seriously. Connect with Made Safe for a comprehensive overview of your legal obligations, risks and countermeasures.
Lastly: there's power in support. Struggling to find the right words? Looking for innovative ideas to solve safety problems? Need a resource in Manitoba who can support the whole of your safety initiatives and understand the manufacturing workplace? Contact Made Safe – we're here to help!
As difficult as it may be at times, I encourage you to continue to be the change. Because the human and financial costs of workplace tragedies are indisputably enormous. And indefensibly avoidable. And that most importantly, committed safety professionals like you can save lives in every workplace.